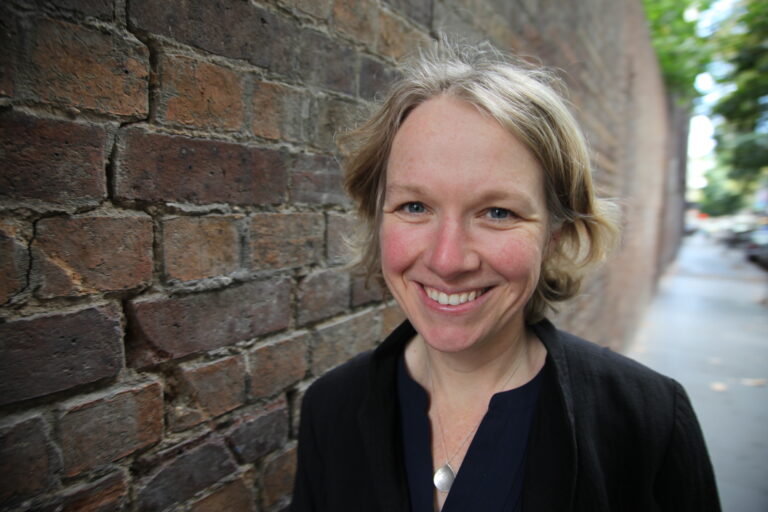 Kulja lives and works in Melbourne, Wurundjeri Country.
Expertise:
Editorial management
Business and communications strategy
Broadcaster
Kulja Coulston is a communications professional with over two decades experience in media, publishing and editorial management. She has held several senior roles within not for profit organisations, including startups, where she has helped shape new business and communications strategies.
Kulja's passion for sustainable development and climate justice goals led her to ClimateWorks Australia which sits within the Monash Sustainable Development Institute. She is ClimateWorks' Communications Lead, and as a senior member of a multidisciplinary, multi-country team, Kulja's focus is storytelling that accelerates the pace and the scale of climate action in Australia, and across Southeast Asia and the Pacific.
In addition to her work in energy and environmental advocacy, Kulja is a weekly current affairs presenter on Triple R FM. She's part of digital inclusion and research programs for disadvantaged youth at the ABC and Victoria University, and is a former producer with the ABC in Melbourne and the Northern Territory. Kulja is also the immediate past editor of 'Sanctuary: Modern green homes' magazine.
Although most of her time is at a desk(!), Kulja spends as much time in nature as possible. She maintains her lifelong connection with the Ramsar-listed Rhyll Inlet in Southern Victoria, and is an enthusiastic touring cyclist, bushwalker and ocean swimmer.
Kulja sits on several committees, including the Wetland Revival Trust and Coburg High School, and has qualifications in politics, journalism, information management and systems change thinking.