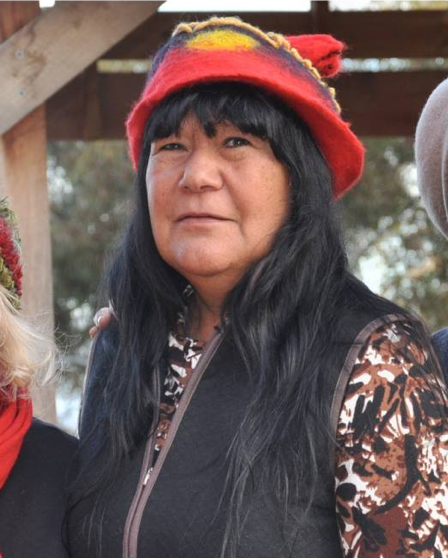 Aunty Marilyne has lived most of her life around the Murray (Milloo) River system and its waterways. She currently resides near Swan Hill.
Expertise: 
Master weaver in Indigenous traditional techniques
Traditional ecological knowledge of Country and plant uses
Water politics, cultural issues
Aunty Marilyne Nicholls is a painter and master weaver in Indigenous traditional techniques. Aunty Marilyne's work has been exhibited around Australia and the world, and is found in public and private collection including the British Museum in London and the Koori Heritage Trust in Melbourne.
Aunty Marilyne is a recognised elder amongst her people, sharing her knowledge, skills and stories with grace. She has connections to fresh water and salt water Country: Wadi Wadi, Barapa Barapa, Latji Latji, Jupagalk, Dja Dja Wurrung, Yorta Yorta, Ngarrindjeri (Elder).
She has served on Boards of Indigenous and land management organisations including Djarra.